Choir Practice App
A choir rehearsal will never be the same! Ever again!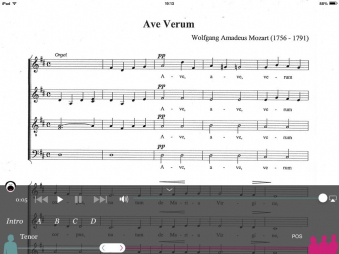 Highlights:
Score automatically follows the audio.
Select your own part and make it stand out of the rest to learn your part.
Mute your own part and learn to sing your part against the other parts.
Jump to musical positions in the song predefined by the arranger.
Create a playlist of the songs you need to learn this week.
Buy songs individually or for a musical group.